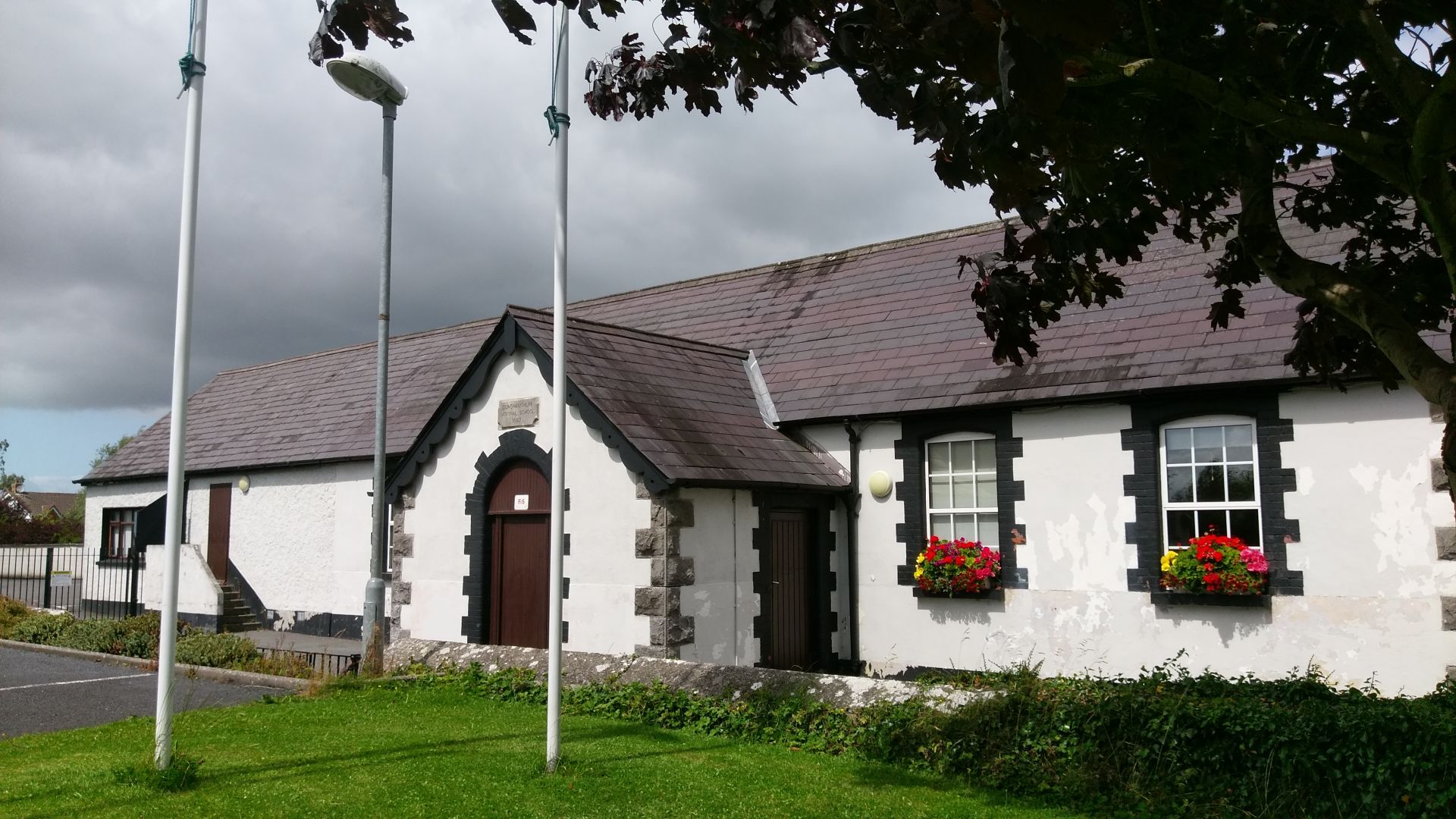 St. Patrick's Hall
St. Patrick's Hall was originally built as Dunshaughlin National School in 1887 and remained in use as a primary school until replaced by a new school in 1954. The new school contained two rooms with boys and girls in separate rooms and each room was partitioned to cater for Junior and Senior pupils.
Patrick Murphy, a native of Waterford was the principal of the Boys' School. Margaret Hanway was the Principal of the Girls' school for a time but Mrs. Anne Murphy took up the position in 1889. She was probably Patrick's wife.
During the 1930s the building was extended with the area that now houses the stage and meeting room added on.
Gerry Smith was appointed Principal of the Boys' School in 1932 and when the two schools amalgamated in 1941 he became Principal of the mixed school.
By the 1950s the school needed refurbishment but it was decided to build a new school instead. The new school was officially opened on 2nd December 1954 by Laurence Murray, Secretary to the Minister for Education and blessed by the Bishop of Meath Dr. Kyne.